November 7, 2015
"We all need to feel like we have control of our lives. Of course you can never have total control. But being literate gives you a level of autonomy that's really important."
The autonomy that Paul Sullivan, of blind literacy group The Braillists, is talking about is often denied to the blind or visually impaired. A lack of physical and social support means that a significant proportion of the blind population – that's 360,000 people in the UK according to the RNIB – are likely to be disproportionately hampered and isolated in day to day life as compared to sighted people.
The Braillists operate as regional networks in Bristol, Reading and Dublin as grassroots, community groups, motivated by the desire to improve braille literacy. They do this through influencing policy, raising awareness and garnering commercial support for new technologies.
They started in March 2015 in Bristol, when social entrepreneur Steph Tyszka was tasked with setting up a user group to test the prototype for The Canute, a new piece of braille technology created by Bristol Braille Technology CIC.
The Canute is a multiline refreshable braille e-reader that contains four lines of text, each containing 28 cells per line, compared to standard braille readers which contain a total of just 40 characters.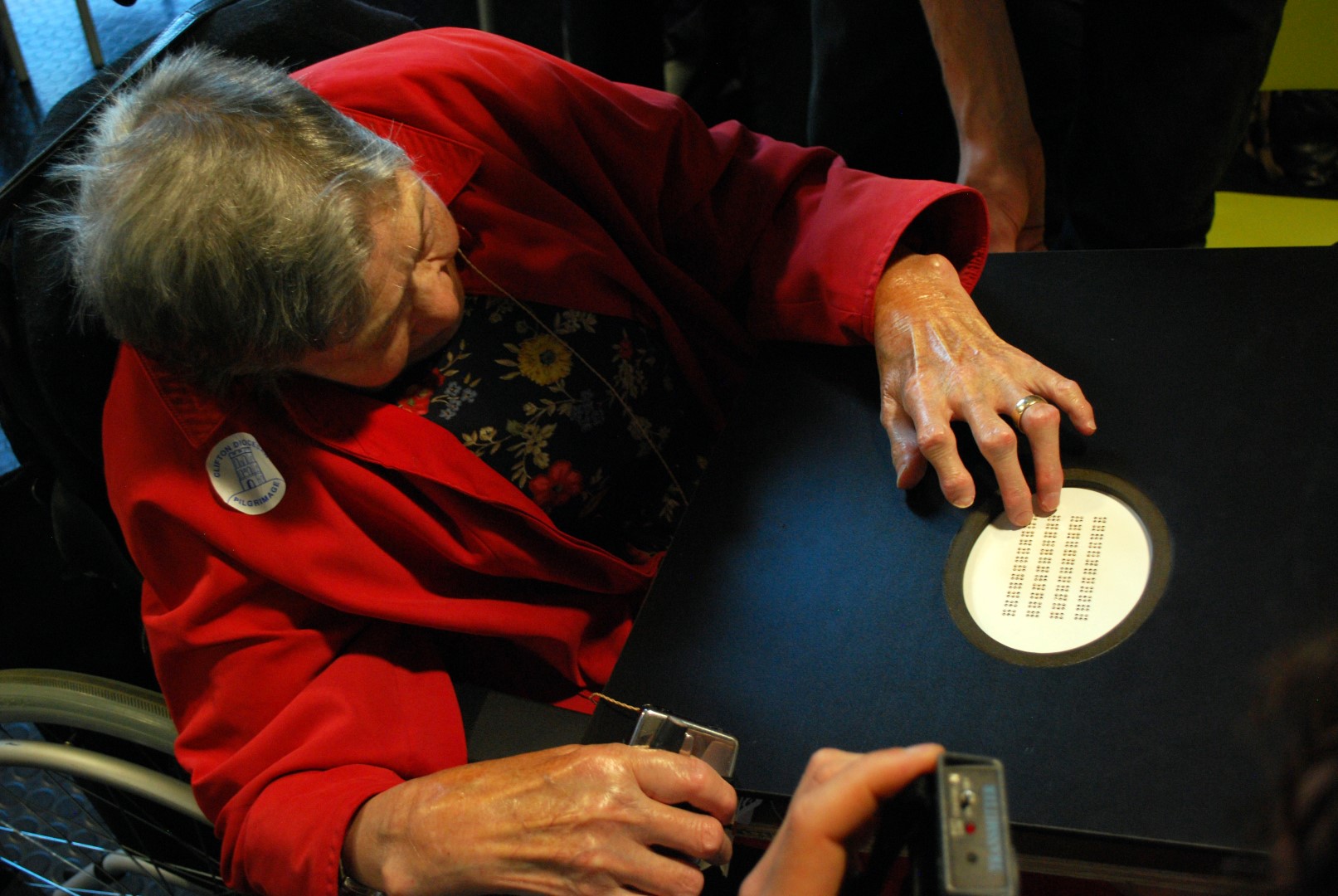 As a disability trainer of 21 years, Paul has witnessed how braille literacy can transform people's social and financial health. The statistics give further weight to the power of braille – people with severe sight loss who can read braille are 50% more likely to find employment than those who can't.
Braille machines have, until now, had limitations, only allowing readers to 'see' one line at a time and meaning that maths whizzes wanting to read long equations or musicians wanting to access a whole sections of music have been unable to do so. For teachers, students and artists, it's a vital gateway into engaging with the world in a full and meaningful way.
Priced at a fraction of the cost of existing single line displays and less than braille typewriters, the Canute's affordability is crucial for people who already have more than their fair share of expenses – from taxis that allow them to travel safely and independently, to tailor-made work tools such as braille printers.
Other developers are working on similar projects, such as the US-Korean Dot Watch, and the Blitab (the braille equivalent of the tablet) from Vienna. But the Canute, and the makers behind it who operate out of Bristol Hackspace have taken a much-needed initiative by developing with blind people working alongside sighted engineers.
"People who can read braille are 50% more likely to find employment than those who can't".
According to Steph Tyszka, it's indicative of how the braille nation is being mobilised to bridge the gap that has historically divided sighted people and the visually impaired.
"There are so many ideas and discussions that come up each time the groups meet," says Steph. "I'd like us to become a community of braille users, built and led by braille users, connecting with funders and developers to help push forward braille development and support. I don't want, as a sighted person, to be part of the usual set up where sighted people determine everything for blind people. I'd like to see The Braillists help to reduce the divisions between the blind and the sighted world, and bringing connectivity between people."
Audio technology has brought a greater degree of equality to the digital world, but it doesn't go far enough: "There's something very different about being about to read for yourself – being literate is about privacy, dignity and usability," says Paul. "You wouldn't tell a sighted person 'oh it doesn't matter if you can't read.' It shouldn't be any different for a blind person."
Something that started out as a usability tester group for the Canute has grown into something far more ambitious. Braille is a code that unlocks every aspect of life, just as words on a page do for the sighted, but that's only part of the bigger picture The Braillists want to change.
"It's about democracy," says Paul. "And there's always more to learn."
Aliya Mughal: I'm a dedicated follower of wordsmithery and wisdom in its many guises. Reader, writer, storyteller – if there's a thread to follow and people involved, I'm interested. I've built my life around words, digging out the stories that matter and need to be told – about science, feminism, art, philosophy, covering everything from human rights abuses in Sri Lanka, to famine and the aid game in Rwanda, to how the intersection of art and science has the power to connect the disparate forces of humanity with the nanoscopic forces of our sacred Earth. Find me @AliyaMughal1